Santa Rosa's Best Transmission Repair
Family-Owned & Trusted Shop Since 1956
SR Hydramatic

Santa Rosa Transmission Repair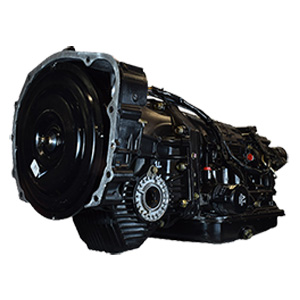 Owner Steve Ferguson and the team at Santa Rosa Hydramatic know our shop's reputation and customers are our most valuable assets and pledge to always do the "right thing" to protect them. That means our transmission shop promises to diagnose transmission problems for all of our local and surrounding area customers in an honest, efficient and expert manner. Our shop strives to provide prompt and courteous service to all who visit our automatic transmission repair center in the hope that you will return when you need transmission related work and refer your friends.
TESTIMONIALS
Santa Rosa Hydramatic is a fair and honest business that i would recommend to anyone!
Honest, forthright, proved they knew what they were talking about, kept involving me in the process, gave me options along the way, told me what it was, showed me why they thought that, gave me more options of what they can do, I chose one and they did it and did it well
Thank you for being so honest....it is honest people like you who make America so great.....I will definitely return when ever I need something done on my van...
They even asked that I come back after I drove a while to let them know how I liked the work
They told me how long it would take, what it would cost then they called me when the car was ready
Santa Rosa Hydramatic transmission service and repair knows what they are doing; price is reasonable.
Thank you Steve and crew, you saved me a couple of hundred dollars today.
Rebecca DeSart
Guerneville CA
They are easy to get too, and are straight forward, they tell you what they do like it is.
Everything. From the first guy I met them they were diligent about getting service done, called us for a recheck, a service person said we had a transmission problem and was so helpful, knew everything and gave us great advice.
Another shop could have taken us for hundreds of dollars. And everyone was so nice and friendly, we had a great time while we were there. I recommend these guys whole-heartedly.
Bruce L.
Ayampe, Ecuador CA
Santa Rosa Hydramatic
104 College Ave
Santa Rosa CA
95401
Weekdays:
8 AM to 5 PM
Closed Weekends