Santa Rosa's Best Transmission Repair
Family-Owned & Trusted Shop Since 1956
707 542 0303
SR Hydramatic

Santa Rosa Transmission Repair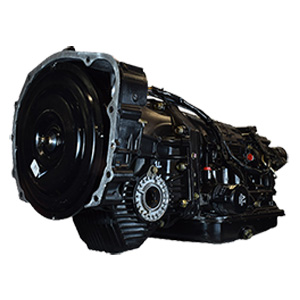 Owner Steve Ferguson and the team at Santa Rosa Hydramatic know our shop's reputation and customers are our most valuable assets and pledge to always do the "right thing" to protect them. That means our transmission shop promises to diagnose transmission problems for all of our local and surrounding area customers in an honest, efficient and expert manner. Our shop strives to provide prompt and courteous service to all who visit our automatic transmission repair center in the hope that you will return when you need transmission related work and refer your friends.
TESTIMONIALS
Gotta love SRH. Steve and his crew banged out another awesome job.
Erik Holm
Santa Rosa California
It is this type of treatment which makes people remember and refer their family and friends to you.
Edward Dorsaneo
Ft. Bliss Texas
I just wanted to say thanks to Steve and his crew at Santa Rosa's best transmission shop.
Geoff Petri
Santa Rosa California
The service is friendly, prompt and trustworthy.
Ted S.
Santa Rosa California
They are easy to get too, and are straight forward, they tell you what they do like it is.
Rich W.
Windsor California
Santa Rosa Hydramatic transmission service and repair knows what they are doing; price is reasonable.
Lonnie D.
Santa Rosa California
Another shop could have taken us for hundreds of dollars. And everyone was so nice and friendly, we had a great time while we were there. I recommend these guys whole-heartedly.
Bruce L.
Ayampe, Ecuador California
Santa Rosa Hydramatic is a fair and honest business that i would recommend to anyone!
Tracey Smith
Ferndale California
Honest, knowledgeable, and down right home-town cool. These guys are true-blue.
Michele Corigliano
Santa Rosa California
When it's time to get a new transmission, we wouldn't even consider using anyone else.
Karen Reibel
Sebastopol California
Santa Rosa Hydramatic understands how important it is to find a quality automotive repair shop in the Santa Rosa area. This is why we value the associations we have with the reputable organizations listed below. These associations help our auto repair shop in Santa Rosa to give you the confidence in knowing that your automotive repair and service needs will be met by our qualified automotive repair and service expert technicians.
ASE Certified Automotive Repair
Santa Rosa Hydramatic is an automotive repair facility providing the greater Santa Rosa area with high quality auto repair services from a team of specialists, some of which are ASE Certified technicians. The team members on the Santa Rosa Hydramatic staff that are ASE Certified are part of one of the largest non-profit organizations in the world. Currently over 350,000 thousand fellow automotive repair professionals like those working at Santa Rosa Hydramatic are ASE Certified. Santa Rosa Hydramatic understands that for today's consumer, automotive repair is more complex than it has ever been. And as vehicles become increasingly more complicated, so too does the technology and diagnostic tools to repair them. This is why we are ASE Certified, because we know how important it is for people in and around the greater Santa Rosa area to locate knowledgeable and competent automotive professionals.
ATRA - Automatic Transmission Shop
Founded in 1954, the Automatic Transmission Rebuilders Association (ATRA) is an international trade association for the professional automatic transmission repair industry. ATRA is headquartered in Oxnard, California and has over 2,000 members. The ATRA membership consists of more than 2000 repair specialists, students, schools, and suppliers, all supporting the training, research and improvements for transmission repair.
Transtar Automotive Parts
Santa Rosa Hydramatic is pleased to give our customers in the greater Santa Rosa the peace of mind in knowing that our transmission shop purchases a wide variety of quality transmission parts from Transtar Industries. Transtar is a worldwide leading distributor of OE transmission parts for the automotive industry. Santa Rosa Hydramatic will often purchase and use Transtar parts for rebuilding both automatic and manual transmission, torque converter repairs, electrical diagnostic equipment, specialty tools and service items, and parts for repairing vehicle drivelines. Transtar Industries is located in Cleveland California, was founded in 1975 by Monte Ahuja, and has over 1,500 dedicated professionals ready to help shops like Santa Rosa Hydramatic keep our customers safely on the roads of the greater Santa Rosa area.
Jasper Engines & Transmissions
Santa Rosa Hydramatic is proud to be a JASPER Engines & Transmissions installer. Our partnership with JASPER helps achieve our shop's goal of instilling confidence to those in the greater Santa Rosa area that rely on Santa Rosa Hydramatic for their automotive service and repair needs. We let our customers know that any JASPER remanufactured product - including transmissions, differentials, and engines comply to strict remanufacturing guidelines and are installed with a Nationwide Warranty (View Warranty) to back them up!
Santa Rosa Hydramatic
104 College Ave
Santa Rosa CA
95401
Weekdays:
8 AM to 5 PM
Closed Weekends