Santa Rosa's Best Transmission Repair
Family-Owned & Trusted Shop Since 1956
SR Hydramatic

Santa Rosa Transmission Repair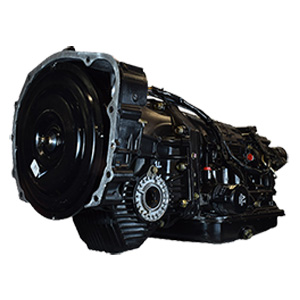 Owner Steve Ferguson and the team at Santa Rosa Hydramatic know our shop's reputation and customers are our most valuable assets and pledge to always do the "right thing" to protect them. That means our transmission shop promises to diagnose transmission problems for all of our local and surrounding area customers in an honest, efficient and expert manner. Our shop strives to provide prompt and courteous service to all who visit our automatic transmission repair center in the hope that you will return when you need transmission related work and refer your friends.
TESTIMONIALS
Thank you for being so honest....it is honest people like you who make America so great.....I will definitely return when ever I need something done on my van...
Diane Astin
SANTA ROSA California
They even asked that I come back after I drove a while to let them know how I liked the work
Ryan K.
Santa Rosa California
Santa Rosa Hydramatic is a fair and honest business that i would recommend to anyone!
Tracey Smith
Ferndale California
Best customer service I have ever experienced from an automotive shop ever.
Christopher G
Santa Rosa California
When it's time to get a new transmission, we wouldn't even consider using anyone else.
Karen Reibel
Sebastopol California
The service is friendly, prompt and trustworthy.
Ted S.
Santa Rosa California
It is this type of treatment which makes people remember and refer their family and friends to you.
Edward Dorsaneo
Ft. Bliss Texas
Santa Rosa Hydramatic transmission service and repair knows what they are doing; price is reasonable.
Lonnie D.
Santa Rosa California
They did what they said for the price they said.
Bill T.
Santa Rosa California
Everything. From the first guy I met them they were diligent about getting service done, called us for a recheck, a service person said we had a transmission problem and was so helpful, knew everything and gave us great advice.
Roger K.
Petaluma California
Santa Rosa Hydramatic
104 College Ave
Santa Rosa CA
95401
Weekdays:
8 AM to 5 PM
Closed Weekends