Finance Application
Santa Rosa Hydramatic
104 College Avenue, Santa Rosa, CA
Driving Directions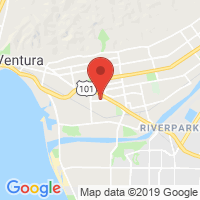 Weekdays:
8 AM to 5 PM
Closed Weekends
TESTIMONIALS
Santa Rosa Hydramatic is a fair and honest business that i would recommend to anyone!
They even asked that I come back after I drove a while to let them know how I liked the work
Thank you for being so honest....it is honest people like you who make America so great.....I will definitely return when ever I need something done on my van...
Gotta love SRH. Steve and his crew banged out another awesome job.
Thank you Steve and crew, you saved me a couple of hundred dollars today.
Rebecca DeSart
Guerneville CA
Honest, forthright, proved they knew what they were talking about, kept involving me in the process, gave me options along the way, told me what it was, showed me why they thought that, gave me more options of what they can do, I chose one and they did it and did it well
They did what they said for the price they said.
The quality of their work, our transmission was worked on by another company for several years and they never got it right, but when we took it over there, they fixed it right the first time.
Honest, knowledgeable, and down right home-town cool. These guys are true-blue.
Michele Corigliano
Santa Rosa CA
They have been around for a long time and they do good work